»
Activities
»
Cycling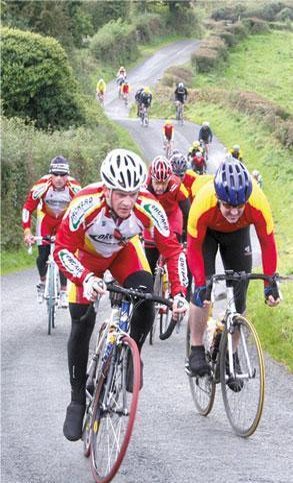 In the southernmost tip of the Corrèze lies the region of Xaintrie, comprising the Xaintrie Noire and the Xaintrie Blanche. It is a hilly plateau enclosed by the three rivers Dordogne, Maronne and Cère, which form deep trenches. A beautiful area for your cycling holiday in France.
This authentic scenic area still offers plenty of possibilities in every season to cycle in peace and quiet, both on racing and touring bikes. The routes vary from simple and short to long with considerable ascents and climbs to, amongst others, the Col de Néronne, Pas de Peyrol and Puy Mary.
If you are looking for a suitable training area to prepare for your cycling season, such as the Marmotte, or if you simply want to spend a week cycling with friends, then the South Corrèze (Xaintrie) is an ideal area. There are ascents in quick succession that have a rate of climb ranging from 3 to 20%; from just a couple of hundred meters up to 8-9 kilometres.
There is a track for everyone in this breathtaking scenery where sweating it out becomes just a little bit less painful!
We offer you
- Various cycling maps such as Xaintrie Noire and Blanche
- Routes that we have designed for every level
- Well equipped bicycle workshop
- Cyclist's information package
- Mountain bike rental